Bij Devi Kids geloven we in de kracht van liefde en de waarde van opgroeien vanuit eigenheid. In de kindertijd en bij de opvoeding worden de fundamenten gelegd voor het verdere leven. Rust, ruimte, creativiteit, bewegen en leren zijn de basis. Samen gaan we op ontdekking naar de oneindige mogelijkheden!
The locations are full of greenery and encourage development & creativity of every age. All rooms have their own function. Your child will be supported, encouraged, and nurtured from the very beginning of their exciting educational journey.
We have a direct cooperation with the primary schools in the neighbourhood and the International School Breda. This allows us to share our expertise and use it to set up continuous learning lines, integrate policy and vision and innovate.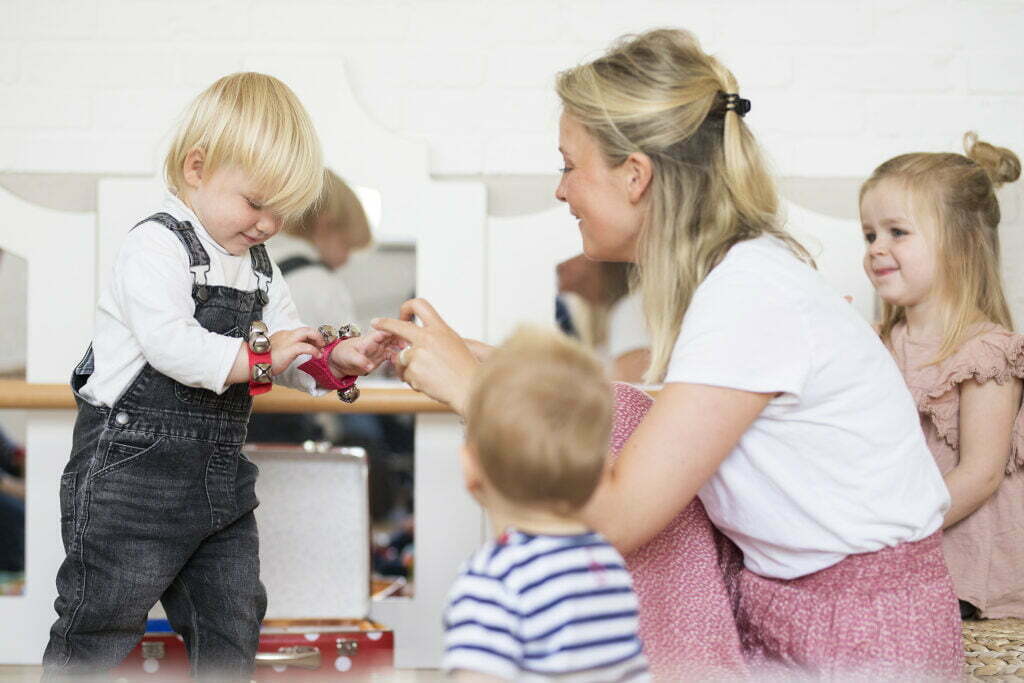 Philosophy
The foundation of Devi Kids lies in the heart of our world with traces from Reggio Emilia, Yoga and Ayurveda. Together, we go on an exploration so that every child can develop in his or her own way.
Our philosophy is guided by the child's curiosity and their connection to the world around them. We see children as beautiful, powerful, competent, self-healing, creative, curious and with endless possibilities.
Voeding is de basis waarop kinderen bouwen. Every child is different and has its own nutritional needs. We adjust the food according to this! For lunch, we work with weekly changing hot meals, which vary with the products of the season.
All the food we offer is based on vegetables, fruits, grains, eggs & fresh dairy products. Our chefs cook the tastiest variations and ensure healthy and fresh meals.
Also in the evenings the children can join in the meal or you can take a meal home.
Devi Kids is officially labelled as Healthy Daycare.
Children are unique and so are their learning journeys. Learning journeys at Devi Kids are age-appropriate and flexible educational programs that are customised to suit each child's knowledge, strengths, culture, abilities and interests.
Binnen Devi Kids werken we met de natuur. From discovering & learning outdoors, to crafting with natural materials. Our furnitureand play materials are also sustainable and ecological.  
Development is movement! Through our sports program, yoga and specific activities, we give children an important foundation for their future.
We offer a learning environment inspired by nature. We go on adventures and stimulate the curiosity of every child. Every day, we discover the world with its infinite possibilities!
At Devi Kids, we do it together with our team of wonderful people.
We value professionality, passion and love. To inspire our people and let them grow within their possibilities, we invest in who they are.
Our people are loyal, inspired and motivated to discover life's possibilities with the children every day.